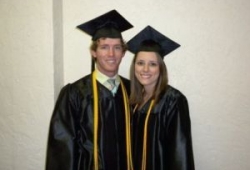 Posted on July 17, 2010 by Andrew in Uncategorized

Welcome to our blog. Abby and I are growing more excited each day as we make plans and prepare for the next stage of our life together. We both graduated in May 2010 from Southeastern University, and we are in the process of raising support to move to Kenya, Africa. This blog is another step in the […]

2 Comments. Continue Reading...