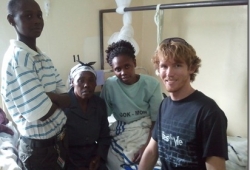 Posted on January 31, 2011 by Andrew in By Andrew

This isn't a short-term trip. I've been having to come to the grips with this over the past month. I've been involved with missions pretty much all of my Christian life. I know the joy and excitement of spending a focused week or two with good friends overseas faithfully serving God. It is wonderful to […]

2 Comments. Continue Reading...