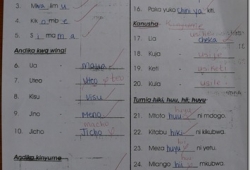 Posted on March 30, 2011 by Andrew in By Abby

As you all know, one of Andrew and I's main priorities right now is learning Swahili. I feel like we talk about it a lot, but no one back in America really knows how it is going…… So this post is to update you on how we are progressing in our Swahili classes. (My school […]

6 Comments. Continue Reading...