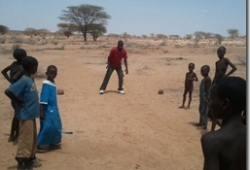 Posted on September 24, 2011 by Andrew in Uncategorized

This is a message from one of the elders in Laisamis, Kenya, about their vision for the church and the struggles they face. I've been planning on writing this blog for over a month now. I don't think my procrastination is due to laziness, but being nervous. I do not want to mess this […]

1 Comment. Continue Reading...