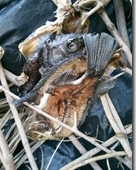 Posted on February 23, 2012 by Andrew in Uncategorized

As we pulled out of Baragoi, at a time way to early to be good for my health, we were greeted by a unique site. It took a moment for my still tired eyes to adjust to the creature racing away in front of us, but after a few seconds my eyes focused to see […]

2 Comments. Continue Reading...
Posted on February 5, 2012 by Andrew in By Andrew

Abby and I have been blessed to see more of Kenya in a year than the average Kenyan sees all his life. It seems like we are always on the road, and sometimes it can feel tiring and chaotic. Most recently we visited the coastal town of Mombasa with my best friend, Jonathan, and his […]

No Comments. Continue Reading...