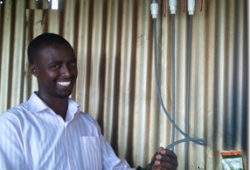 Posted on June 29, 2012 by Andrew in Uncategorized

We built a new orphanage in a week and a half, finishing on the day of our absolute deadline. It was a crazy time, but everything worked out in God's plan and I think we all learned a lot along the way. Next came all the details that we had mostly neglected while rushing to […]

No Comments. Continue Reading...