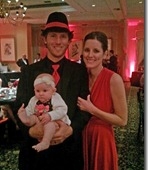 Posted on January 30, 2013 by Andrew in Uncategorized

Abby and I have been home for a couple months now. We have had so many things on our mind that the blog and updates have fallen to the wayside, so let me catch you all up to date. Transitioning back to life in America was not necessarily difficult but it did have its comical […]

No Comments. Continue Reading...