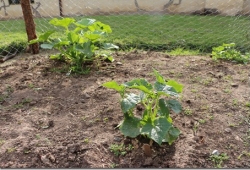 Posted on September 9, 2013 by Andrew in By Abby

I am surrounded by family that loves to garden and plant! My father-in-law is an awesome gardener; if you know anything about him you know that! You name it, he's got it! My mom too, she loves plants! When I was younger she had a vegetable garden, but now she is more into plants and […]

No Comments. Continue Reading...
Posted on September 8, 2013 by Andrew in Uncategorized

People always asked me while we were in the States, "What does an average day look like?" Here is yesterday: Woke up, did my quiet time, checked the rat poison, got ready for my day, and helped Abby with Adalyn. Then I met with a potential employee before heading over to the church offices. At […]

No Comments. Continue Reading...