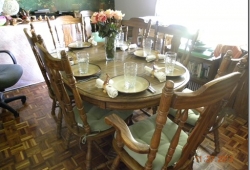 Posted on December 4, 2013 by Andrew in Uncategorized

Holidays are an interesting time for many missionaries. As I lay in bed having just read a blog by another missionary who is "shattered" this Thanksgiving missing family, it is all so real that many struggle this time of year. For Abby and I we are thankful to fall on the other end of the […]

1 Comment. Continue Reading...