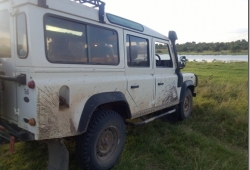 Posted on March 16, 2014 by Andrew in Uncategorized

Buying a car in Kenya is no small commitment. It can take months to find the right vehicle. People here are notorious for forgoing maintenance and even more known for covering up the abuse with temporary fixes. Then there is the price. The import taxes can increase the cost of a vehicle by 50% to […]

1 Comment. Continue Reading...