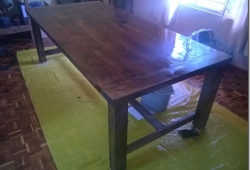 Posted on July 15, 2014 by Andrew in Uncategorized

The first half of the year has been hard. We have faced a number of big challenges in the ministry lately, but the hardest part has just been the demand on my time. I have felt like one person doing the work of ten. New leadership was taking over one of our orphanages. The Bible […]

No Comments. Continue Reading...