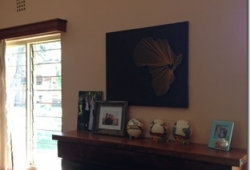 Posted on July 3, 2015 by Andrew in Uncategorized

Feeling extremely grateful this week and I just wanted to share a little bit. A few weeks ago we had a team come and paint most of our house. They worked straight for 3 days and it looks awesome! They also spent a lot of time just hanging out with and encouraging us. Our main […]

No Comments. Continue Reading...