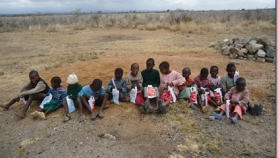 Posted on April 9, 2011 by Andrew in By Andrew

Abby and I led our first team a few weeks ago. It was suppose to be a time for us to learn how to handle the logistics of having a group, but because of the Daniels' emergency trip to the U.S. to take care of medical needs, we jumped in the water and learned to […]

1 Comment. Continue Reading...