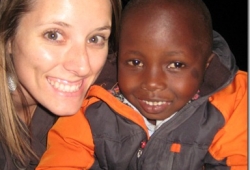 Posted on June 22, 2011 by Andrew in By Abby

Tonight was a blast! Andrew is planning for a trip out west next week, and he needs to bring a projector to show the Jesus film. He wanted to test it out before he leaves. So, we decided to have a movie night outside, and invite all the neighborhood kids. We put out some sheets […]

1 Comment. Continue Reading...