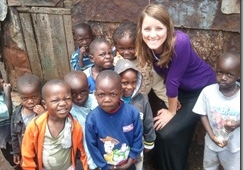 Posted on April 12, 2011 by Andrew in By Andrew

After the medical team departed we had another guest in Kenya. Pastor David Nelms, the senior pastor of our sending church (Grace Fellowship in West Palm Beach), was in Kenya! He came with one of the church leaders, Mark Thorpe, to work on details for The Timothy Initiative (TTI). TTI was founded by Pastor David […]

No Comments. Continue Reading...