A Spiritual World
Posted on April 2, 2015 by Andrew in Uncategorized
10 Finally, be strong in the Lord and in the strength of his might. 11 Put on the whole armor of God, that you may be able to stand against the schemes of the devil. 12 For we do not wrestle against flesh and blood, but against the rulers, against the authorities, against the cosmic powers over this present darkness, against the spiritual forces of evil in the heavenly places.
-Ephesians 6:10-12
I often forget that we are in a spiritual battle. As a missionary I see the spiritual more than most Americans, but still I forget so often. I have been involved in helping people through spiritual oppression. I have seen and helped people through demonic possession. Still, when someone says the word satanic attack, my mind thinks of someone having a bad day.
That is what a satanic attack is to most people. We have a bad day and we half heartedly say the devil is at it again. We acknowledge that there might be a little more involved than bad luck, but it is a far cry from accepting the spiritual battle that the Apostle Paul teaches us about in Ephesians 6.
My mindset changed during the tragic loss of a friend a few months ago. Abby and I were the best couple in her wedding just a year before her passing. Her dad is one of the men that I plant churches with in Northern Kenya. In fact, he was making plans to plant a new church in a very remote location when his firstborn fell sick and died.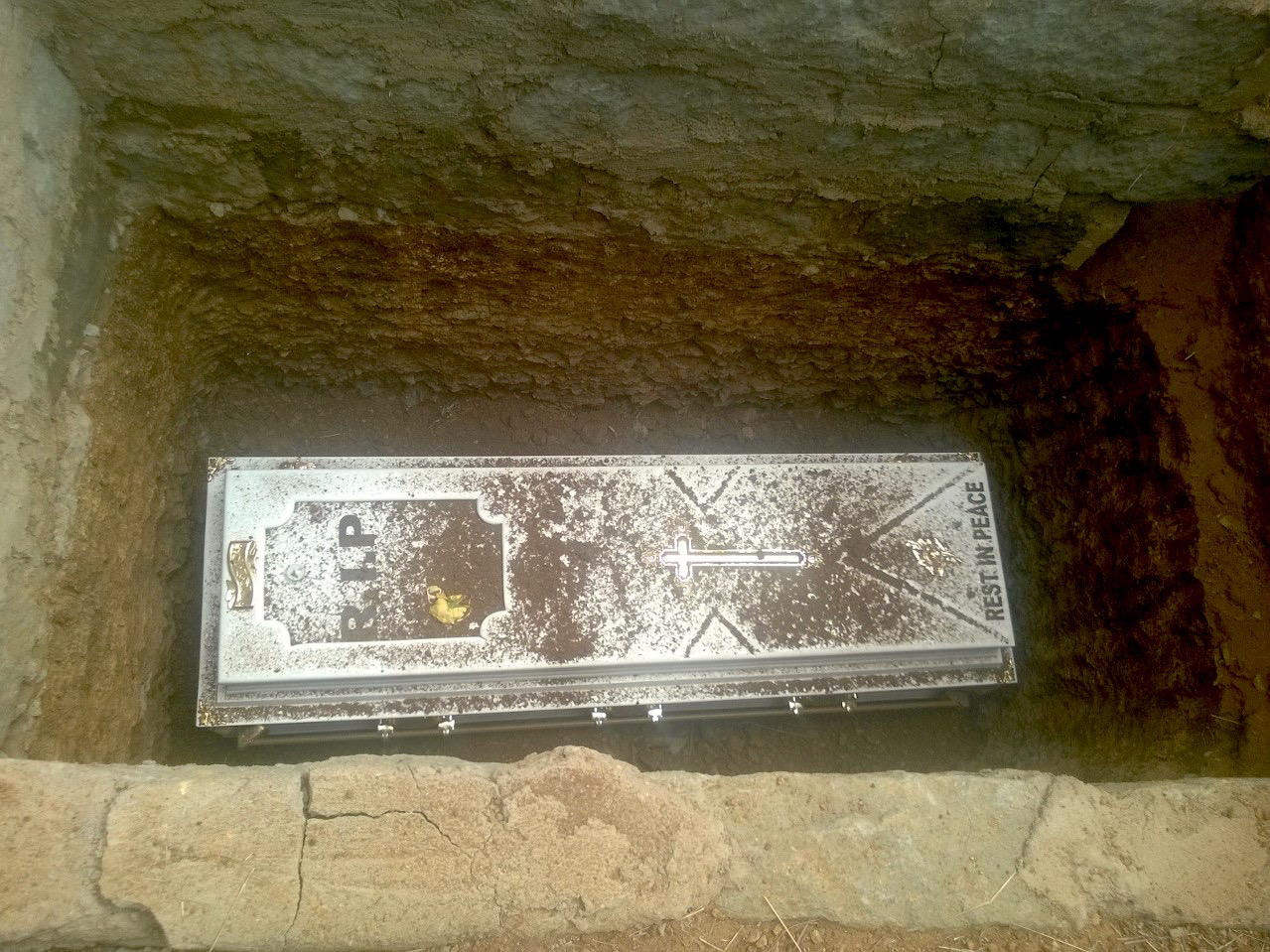 It was a terrible tragedy and such unfortunate timing. That was how I was processing it when a more senior missionary advised me that we need to be praying against spiritual attacks. I was caught off guard. How could someones daughter dying be a satanic attack, especially the daughter of a faithful man who loves the Lord with everything he has? Surely this wasn't the result of a spiritual attack against the pastor to try and stop him planting this new church.
Then my mind went to the story of Job. All of his kids were taken from him as a result of a spiritual attack. His wealth was wiped out. His health deteriorated to the point of misery. Everything went wrong. Now first we must remember that it was not God who did this to him. It was Satan, but God did allow it. We could be mad at God for allowing it, but we must remember that Satan would destroy all faithful people if God did not restrain him. God can restrain the Devil because the victory has already been won.
Ever since this tragedy and my realization that it was a Satanic attack against this pastor and friend, I have realized more the unseen battle raging around us. I have seen so many attacks both personal and in the larger ministry. My goal of writing them out isn't for pity, my problems are the least of all that I have seen (some feel trivial in light of what others are facing, but are still valuable to write).
My goal for this post is for your minds to be stretched and opened to the truth of Ephesians 6. My goal is also to remind you to put on the armor of God (read the whole of Ephesians 6), and to remind you to pray—for yourself, for your families, and for the ministers of the Word both local and abroad.
This morning I woke up to a text message that one of our pastors had passed away. He had traveled to his home place to attend his brothers funeral tomorrow. Then he too died. His father is left to burry 2 sons.
Last week at church, announcements were read that a number of our Kenyan missionaries are struggling. One is having financial troubles. Another is having health issues. Many of the areas where our missionaries serve are suffering from drought, which leads to famine and tribal clashes.
Last month, one of the houses at our orphanage blew away. It was made out of light-weight, prefabricated panels. A clip that held it to the foundation failed and the wind lifted the whole structure into the the air and it crashed down into pieces. The same week in a different area, the roof blew off one of our pastors houses.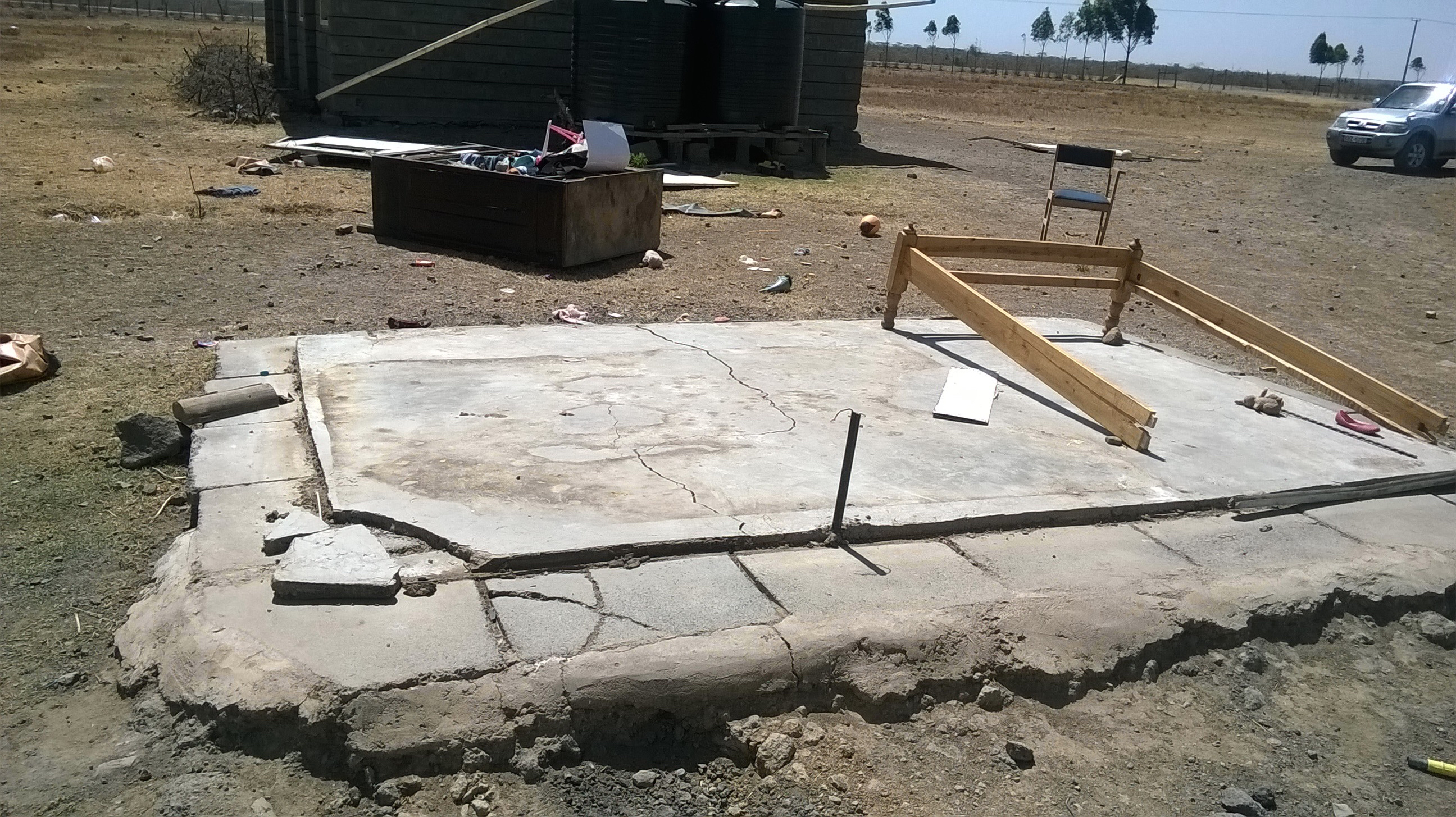 The beginning of this year, my computer crashed and had to be sent back to the US. Then a few weeks later my smartphone, which I was using to keep up on emails without a good computer, also stopped functioning. This may not seem like a big deal, but computers are expensive here so buying a replacement was out of the question. I borrowed an old machine, but it was so slow that it constantly froze and I would just give up trying to get anything done. Three months later, I have my laptop back, but my office is a mess and I have weeks of work to catch up on.
Abby and I inherited a station wagon at very cheap price. We decided to share the blessing and let other people use it for ministry purposes. It has been in Nairobi for the last 3 months being used by 2 different visiting missionaries and a friend. We just got it back to realize that one of the mechanics who serviced the car while it was away changed out the 2 front tires. He took the brand new ones I had just bought and replaced them with worn out old ones that were even on rims a size smaller (which is big deal because it means less ground clearance).
Last year, a financial crisis hit our school because of drop in enrollment combined with other factors. It was a perfect storm that hit. I took over leadership, and we weathered the financial side, but we still are trying to put the pieces back together. We lost 6 teachers, our performance dropped drastically, and our enrollment is still dropping as we try to build back confidence. The stress was so much that the Daniels had to return to the US from medical complications (Sherry had a mini stroke probably related to the stress).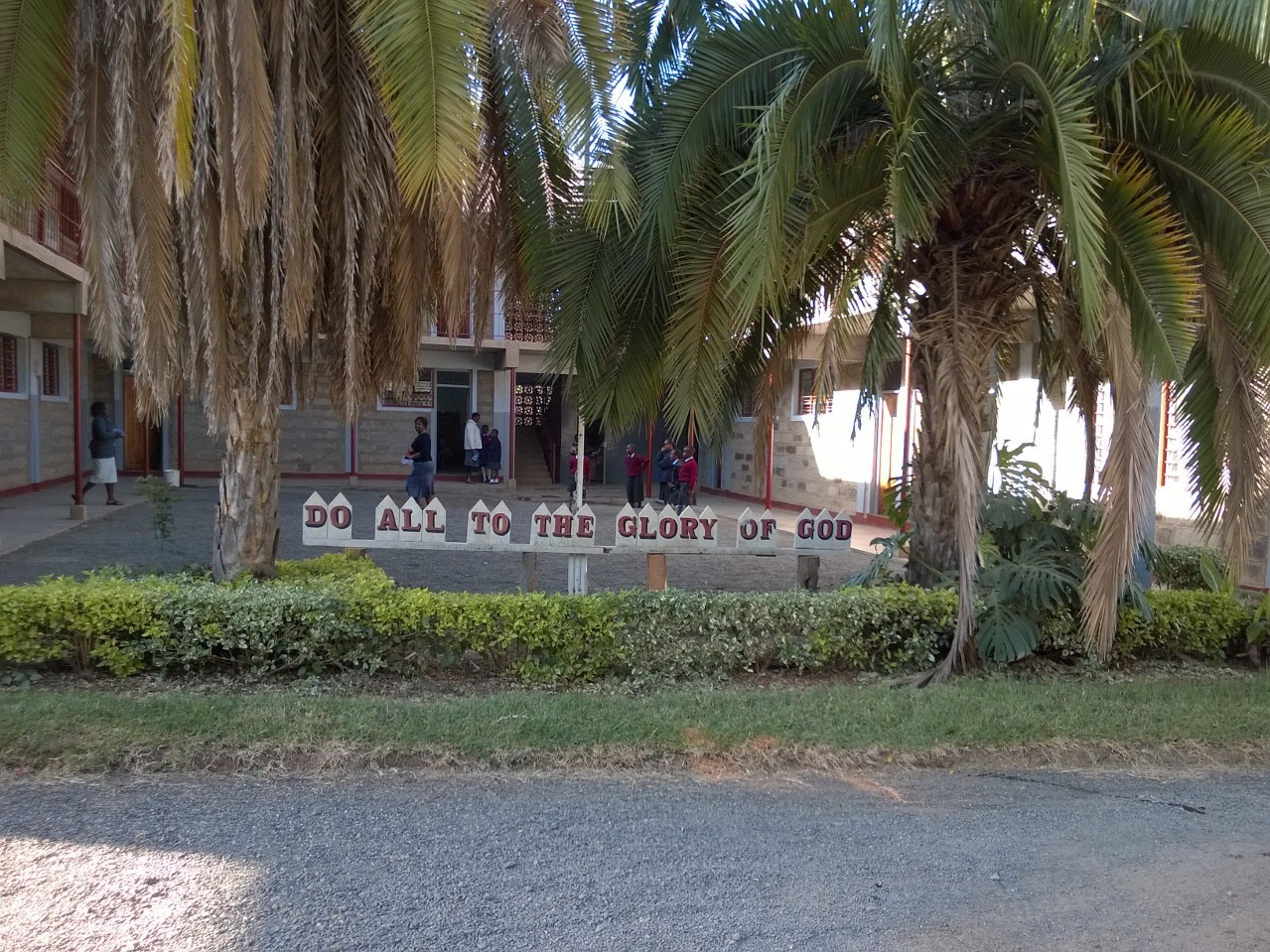 Yesterday, the Daniels arrived back in Nanyuki after 9 months in the US rebuilding their health. Abby and I picked them up from the airstrip and we went to a new place for lunch to catch up. On the way home from lunch, I slowed down to a stop for a driver who was turning across traffic. Then as I went to accelerate again, someone slammed into the back of us. It was 100% the other drivers fault.
It is easy to think that the accident was just bad luck, but it was a spiritual attack. All these things have roots in the spiritual. Sherry just had back surgery a couple years ago. While in the States, she was getting treatment for neck pain. They want to be back in Kenya serving for the next couple years, but that largely depends on their health. She has a house to get up and running after being away for so long. The last thing she needed was to be in a car accident. If Satan wanted to keep the Daniels from getting back to the ministry, attacking their health again would be the strongest thing, and that is exactly what happened yesterday.
The last year has just been an onslaught of setbacks for the ministry. It is easy to see it is bad luck and normal challenges, but I have realized that it is more than that. I have looked at certain things I have been working on and thought, "I am doing everything right. Why is it not working out like it should?" The answer is lack of prayer. The answer is that I have been fighting the battle that I can see, but have failed to recognize the spiritual forces at work. I am taking the day to fast and pray. Normally I wouldn't announce this, but I ask that you also join us in prayer today and every day. We live in a spiritual world.