Home
Posted on January 30, 2013 by Andrew in Uncategorized

Abby and I have been home for a couple months now. We have had so many things on our mind that the blog and updates have fallen to the wayside, so let me catch you all up to date.

Transitioning back to life in America was not necessarily difficult but it did have its comical moments. My uncle flew down from New York to visit, and when I learned that we were going camping the day after his arrival, my first thought was, "Wow! That is not much time for him to get over jetlag." Abby saw a neighbor's brown dog across the lake behind my parent's house and her first thought was, "Look. There's a warthog."

Shopping has been done in stages so it does not become overwhelming, and sometimes we just walk around a store and absorb all the stuff on the shelves. I have been waiting to go to Home Depot until I have a couple hours to kill. Abby's eyes light up when she sees the baking isle at the grocery store.

Driving has been interesting. Every time I get in the car I have to remind myself that people actually stop at stop signs here. Abby always laughs at me when I flip on the windshield wipers while turning because the turn signal lever is on the opposite sides compared to cars in Kenya. I always use cruise control because I am not use to watching how fast I go.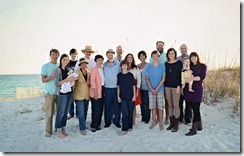 We arrived in Miami from Kenya and my parents picked us up to take us to Palm Beach. A few days later, we drove to Pensacola to Abby's parents. Over Thanksgiving week we had a huge family reunion with everyone staying at a rented house on the beach. The next weekend, Abby visited her sister and niece in Birmingham with her mom while I went hunting with her dad. We also had a few chances to share about our ministry and we spent time with some of our supporters.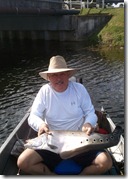 We arrived back in Palm Beach just before Christmas. We wanted to be around as much as possible while my mom, a fourth grade teacher, was on Christmas break. All the extended family came over to my parents house on Christmas day. I got a chance to get out in the ocean free diving with my best friend, Jonathan, and have been enjoying fishing with my dad. Abby and Adalyn have enjoyed play dates with Julie and her son Jaxon.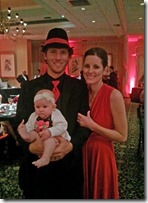 Speaking of Adalyn, she is growing up so fast. She is now sitting up on her own, rolling over, and starting to eat mushed bananas, sweet potatoes and avocados. God has blessed us with the perfect baby! Abby and I have been able to get out on our own a few times as both sets of grandparents are anxious to soak up as much time with Adalyn as possible. A huge blessing came when we set up a pediatrician in the States. Our insurance was not processing quite right, so the pediatrician waved all the bills for Adalyn's checkup and shots.
On the topic of blessings, people have been so amazingly good to us. Jonathan and Kelsey gave us their car for the entire 6 months we are in the States! My brother had an extra business cellphone line so we are only having to pay for one line! Russell, Julie's husband, gave Abby his old iPhone 4 when he heard that she was wanting one to be able to facetime with her family! There are just too many people to mention. A BIG thank you to everyone and to the Lord for his provision.
Since after the New Year, we have been gearing up for support raising. We have been speaking at small groups and I shared at a school chapel service. We just spent a week in Lakeland visiting a church and sharing with individuals and at Bible studies. Starting next week we will be traveling almost constantly visiting churches and individual sponsors. I'll post more later on our support goals, travel plans, and also our new website which I have been working on.
Until then, I hope you feel caught up on what has been going on.