Wrapping up 2014
Posted on December 31, 2014 by Andrew in By Abby

What a wonderful and blessed year 2014 has been for my family. I wanted to take this opportunity, on New Year's Eve, to give a recap of our year.

In February, Andrew was able to climb Mt. Kenya! The Brown's joined him, and they took the 4 day journey. It was an incredible trip, and was one item crossed off of his life bucket list.

We welcomed our precious son, Carson Bradley, into the world March 8. Two days later my mom and grandma flew in to be with us those first few weeks with him. It was so fun having my mom here once again, and introducing my grandma to Kenya. All of our friends were really impressed that she would make this big trip!

Andrew's parents came to visit the month of July. What a huge help they were! Brad built us a gorgeous table, a closet for the kids room, and several other things. Karen helped out at the school and did a fantastic job. The teachers loved her and were very encouraged and motivated by her.

I was able to fly to the States in September with the kids to visit family for a few months. It was very unexpected and we planned it 3 weeks before it happened. Andrew was planning a ministry trip up north that would be 3+ weeks. With the timing, it worked well for me to go to the States so I wouldn't have to stay home alone with the kids. It was absolutely perfect, very timely, and left me feeling refreshed. Andrew was also able to come for the last 2 weeks of the trip. So glad he could join us and take a quick break.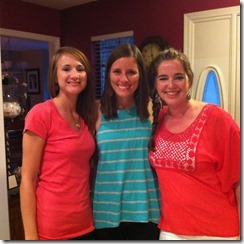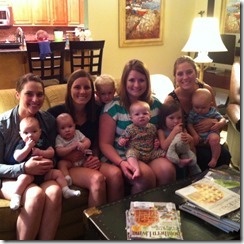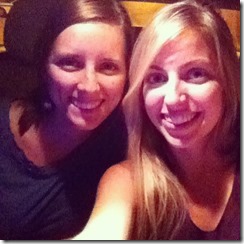 Thankful for the friends I was able to see.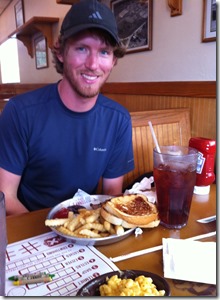 Took Andrew to his favorite American chain…Sonny's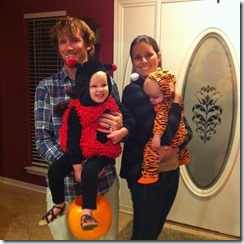 Carson's first Halloween. Both kids first time dressing up and trick-or-treating.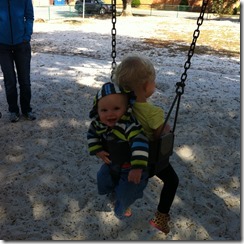 Playing at the park.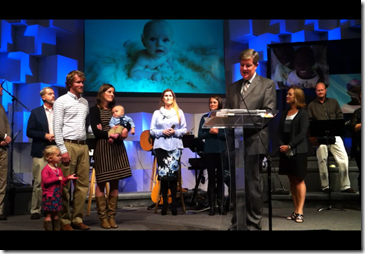 Carson was dedicated at my home church FBC Pensacola. Such a precious time for our family!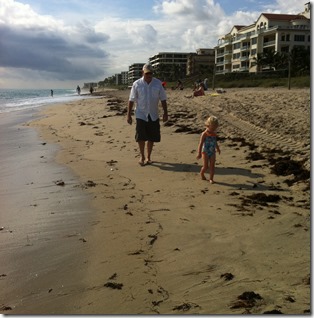 Walking on the beach with Grandpa.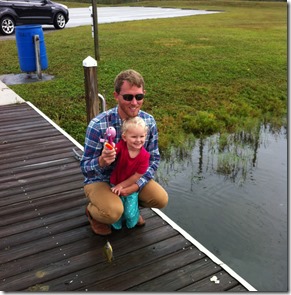 Last fishing trip just hours before we flew out of the country.
We hosted Thanksgiving for a lot of our new friends here in town. It was so much fun. We cooked a very traditional dinner with turkey and all! I won't tell you how much our turkey cost, because it was outrageous, but it's worth it when you live in another country!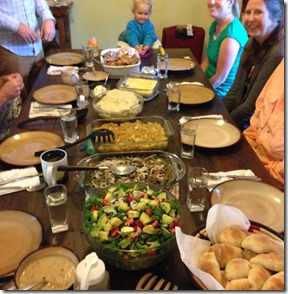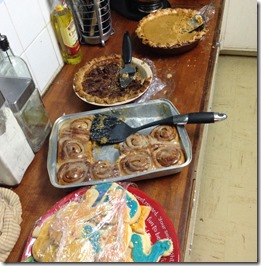 Christmas was really special this year. Now that we have our own 2 kids, we are beginning new traditions for our family. Kenya is very different than America in that you don't really know its Christmastime when you are out in public. There is a Christmas tree in our grocery store, but you are not bombarded with decorations everywhere you go. We enjoy the simplicity of the season here. Yes I decorated my house, as much as I could actually. And the decorations might still be up

I think since it is more low-key, I like the season to last a little longer.
Just this year we are feeling more of a part of the community here in Nanyuki. It's so nice to go into town and run into someone you know. We have made more Kenyan friends, as well as ex-pats that live in the area. There are lots of young people in Nanyuki that come and volunteer with an organization for a few years. We have been trying to reach out to them more, get to know them, and have them over for a meal. Which they don't mind at all…they're thankful for some American food.

Adalyn has grown into a beautiful, sweet, stubborn, and compassionate 2 and a half year old. She is so much fun! She thinks every decision through, and gives her all in everything she does. Though this is a hard age, we consider it a joy that we get to raise her in discipline and grace. Carson is now almost 10 months. He never sticks to a routine because he wants our attention all the time, but I wouldn't change a thing about my high-maintenance baby boy! He is so loveable and catches everyone's eye with his sweet smile. I am beyond grateful for my 2 children.
As this year comes to a close today, I look back with thankfulness on how I've grown and everything the Lord has done for my family. It has been a year of changes, rejoicing, growing and healing. I'm so excited for 2015 and what it holds!